Home
The Great Plains Bicycling Club is Lincoln, Nebraska's recreational bicycling club. We organize rides in and around Lincoln, promote cycling and bicycle safety, publish a newsletter, and much more. We welcome all recreational riders to join us on our rides and in our other activities.

We want this to be a website that people in Lincoln and Nebraska can rely upon for information about recreational cycling. We want to know of any Nebraska-area rides that aren't in our listings. If you are aware of a recreational ride that is not listed, please contact the webmaster and provide a description and other details.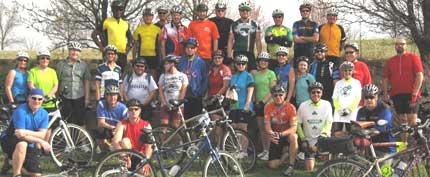 N Street Bikeway Updates
Plastic posts have been installed at the midline of the bikeway at street intersections to prevent motorists from turning into the bikeway instead of a proper traffic lane. These posts should eliminate the early problem of cars in the bikeway.
If you have encountered a problem getting a cyclist green light at intersections, you should know that the bikeway includes a bicycle detection system. There are small "pucks" installed in the bikeway that are supposed to sense the presence of bicycles. You can identify their location by a dark, round hole in the pavement, usually near the lane center-line at the stop bar. Unfortunately, according to a city engineer, the detectors seem not to be working consistently. Stopping close to or on top of these will give you the best chance of being detected by the signal, ensuring that you get the green light.
View the video on the N Street bikeway
Kelly Smith of Bike Rack Omaha has Passed Away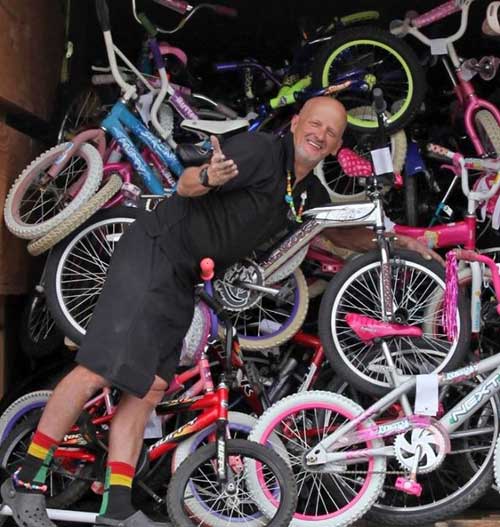 Many of you who have ridden Spring Fling or the Heatstroke 100 will have fond memories of a cheerful greeting or expert maintenance help from Kelly Smith, chief mechanic at Bike Rack Omaha, who passed away recently. Kelly drove the Bike Rack truck at many of these events over the years, and was always the most enthusiastic person around. A tribute has been posted on the Bike Rack Omaha Facebook page.