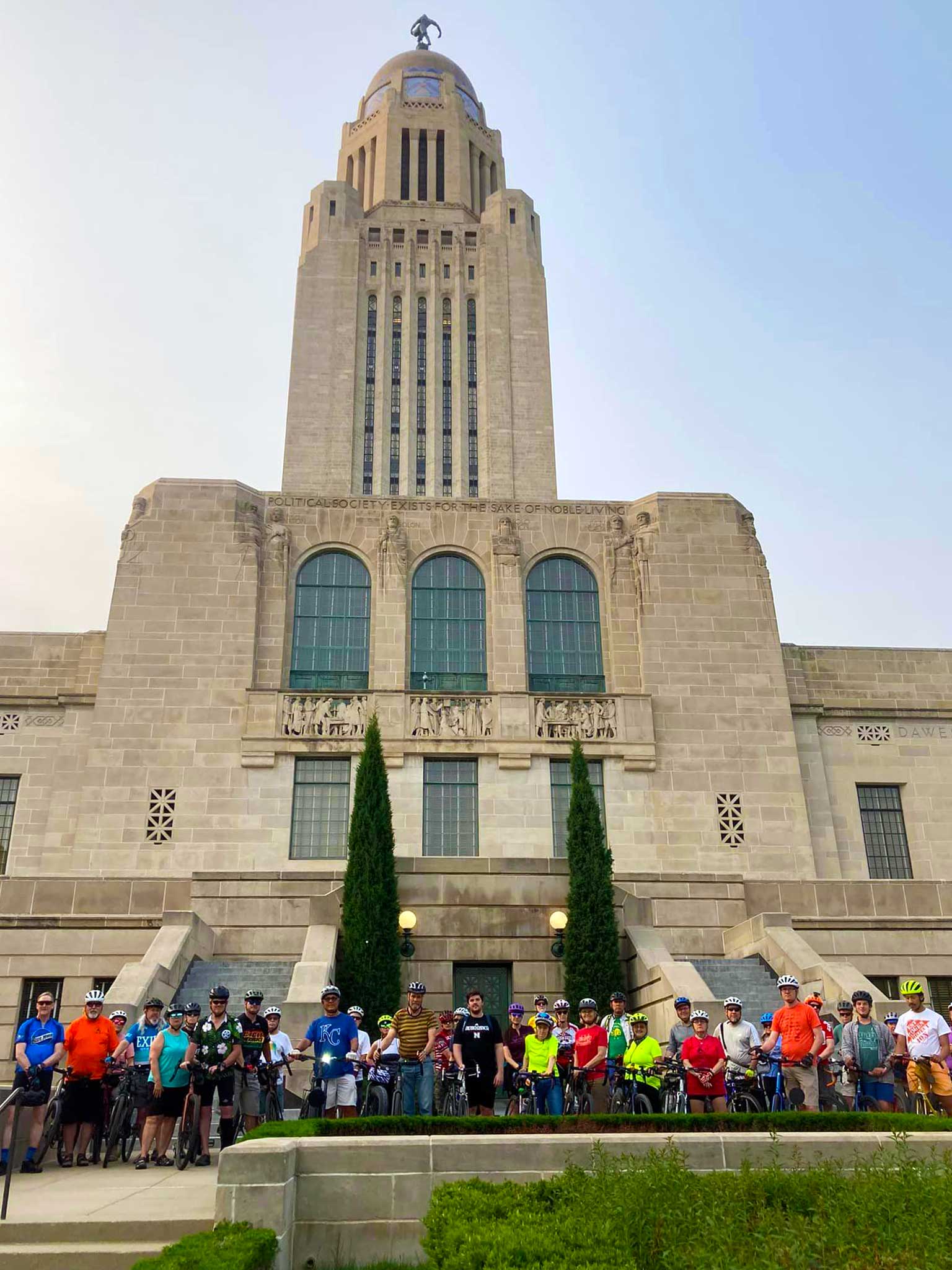 Lincoln Cycling Information
Great Plains Trails Network is a non-profit organization that supports and promotes development of the multi-use trail system in Lincoln and Lancaster County. GPTN has been instrumental in raising funds (through the Nebraska Trails Foundation) to expand the trail system and its facilities. Recent fund-raising projects have included the Jamaica North trail and the planned N Street protected bikeway. GPTN is also a main organizer of the annual Trail Trek event.
Lincoln Love to Ride is the local platform for Love to Ride, an organization that promotes cycling to work and provides tools for logging your cycling miles. The local site is sponsored by the City of Lincoln Department of Parks and Recreation.
BICYCLINCOLN is a community group that supports and promotes bicycling in Lincoln
Bike Lincoln is the City of Lincoln's bicycling information and resource site, featuring useful information on registering your bike and planning your trip as well as smart cycling tips, informative videos, applicable laws, and links to local non profits and bike shops. Use the easy comment form to provide input on improving your Lincoln bicycling experience.
Lincoln Bike Kitchen refurbishes bikes and gives them to children 13 and under for free. Older children can earn a bike by helping with the refurbishing. The Lincoln Bike Kitchen does free reparis and trains people to do their own repairs.
Volunteer mechanics are always needed.
Team Kaos/Alegent Health is a local racing team that competes regionally.
UNL Cycling Club at University of Nebraska Lincoln has weekly group rides and training rides. They focus on mountain bike and cyclo cross racing in the fall and road racing in the spring.
Star City BMX sponsors BMX racing for youth and adults.
Nebraska Cycling Clubs, Organizations, Trails, and Websites
Bike Walk Nebraska cultivates and supports safe and accessible active transportation across our state by leading sound policy and advocating for best practices. They work across sectors in partnership with elected officials, municipalities, and organizations to ensure that biking and walking – whether for transportation or recreation – works for all Nebraskans.
Bellevue Bicycle Club in Bellevue, NE, is dedicated to the encouragement of all aspects of bicycling, including touring and mountain biking. The main goals of our club are fitness, fun and fellowship.
Omaha Pedalers sponsors a variety of rides in the Omaha area for all levels and interests in cycling.
Dundee Chain Gang Cycling Club is based in the Dundee area of Omaha and embraces riders at all levels.
Nebraska Cycling Association posts information about bicycle racing in Nebraska.
Nebraska Cycling News posts product comparisons of bicycles, equipment, and accessories.
Nebraska Recreational Trails website developed by Glenn Williams.
The BikeCowboyTrail.com website has maps, business listings, a planner, etc. for the Cowboy Trail, which is planned to run 321 miles across northern Nebraska, following the old Chicago & Northwestern rail route, which was called the "Cowboy Line."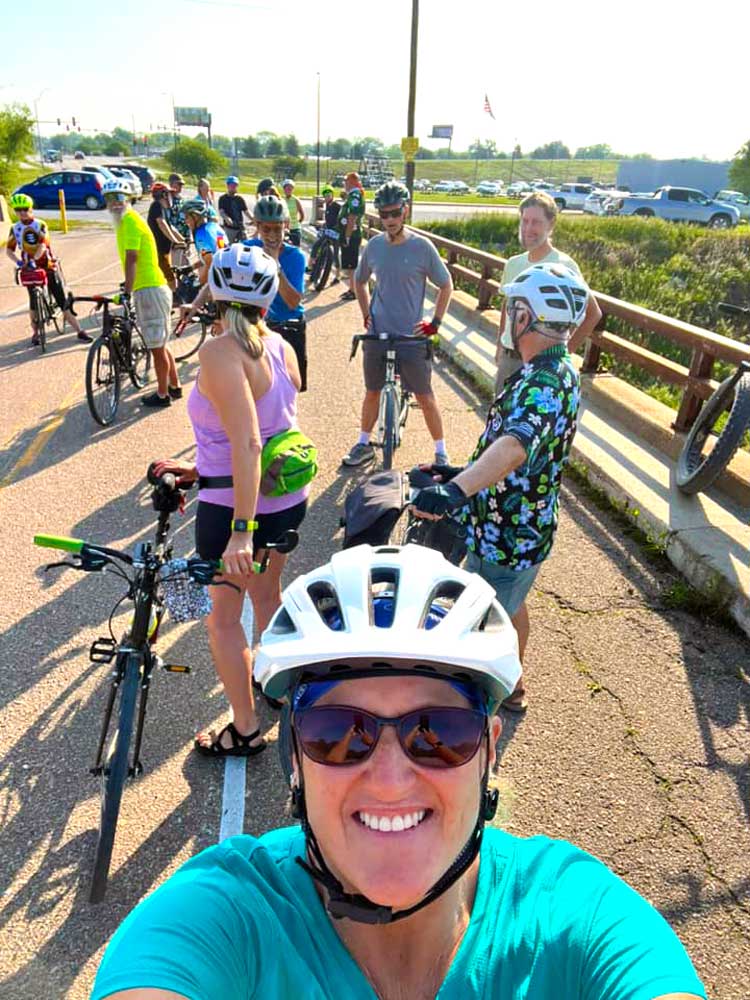 Bike Trails in Surrounding States
The scenic Mickelson Trail runs for over 100 miles from Deadwood, South Dakota south through the Black Hills.
This former railroad route features gentle grades, more than 100 converted railroad bridges, and four hard rock tunnels. The scenery includes open grasslands, parklike stretches of mixed forest and meadows, and narrow canyons.
The Katy Trail in Missouri is one of the longest "rail trails" in the country, stretching 225 miles from Clinton to St. Charles, Missouri. Over half of it follows Lewis and Clark's path up the Missouri River, where you can ride beneath towering river bluffs while eagles circle overhead.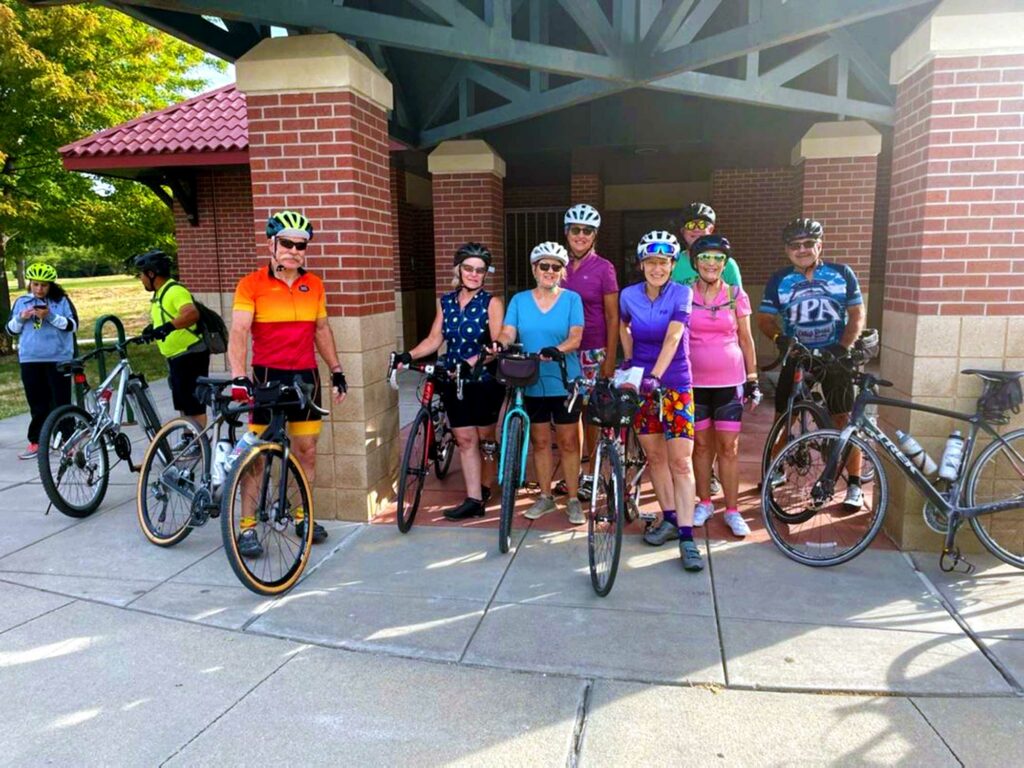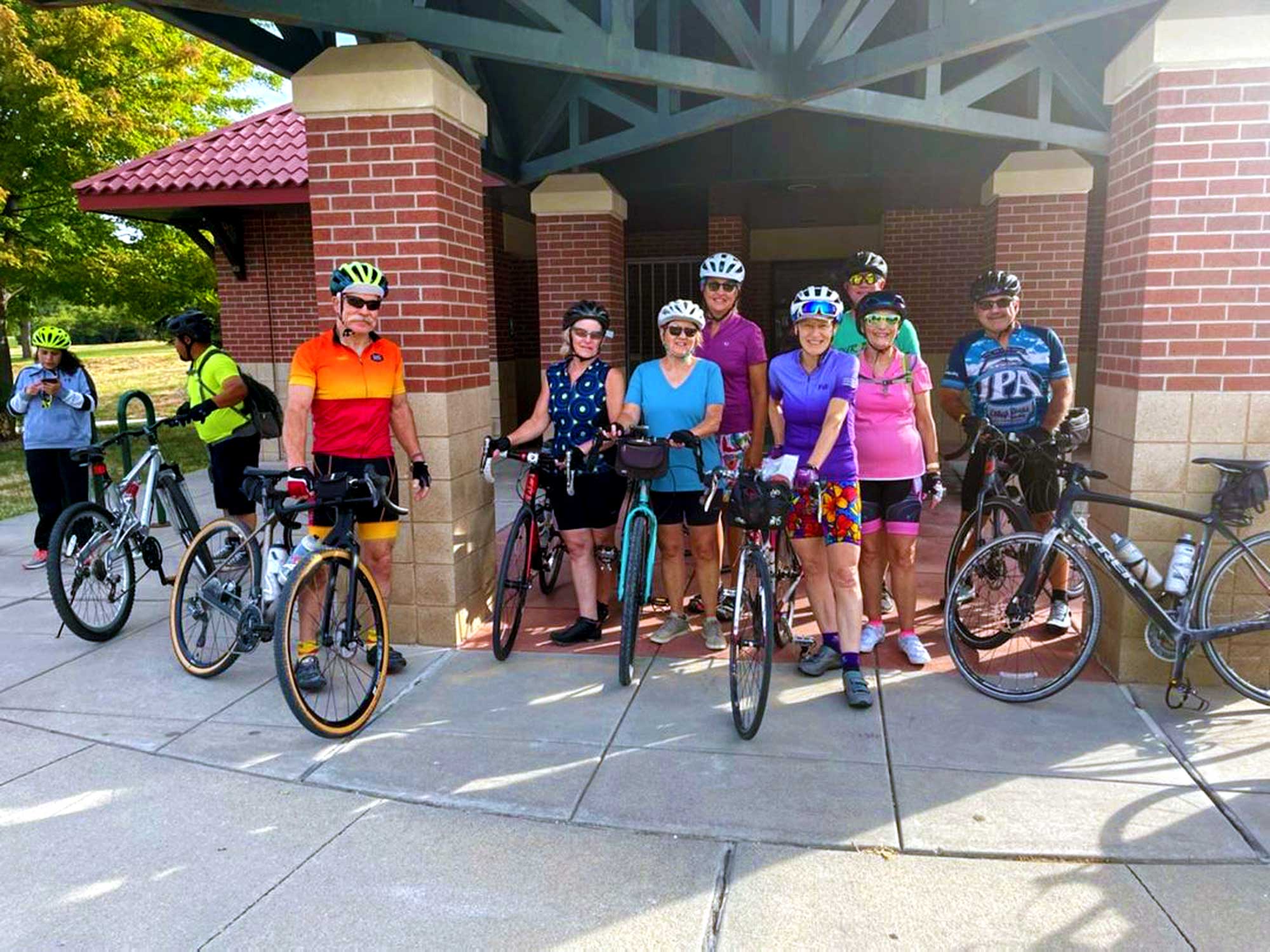 National Organizations
League of American Bicyclists is a national cyclist advocacy group.
The Rails-to-Trails Conservancy is a nonprofit organization, based in Washington, D.C., whose mission it is to create a nationwide network of trails from former rail lines and connecting corridors to build healthier places for healthier people.
Bicycling Life is a site with interests in the general promotion of bicycles as a means of transportation as well as bicycle safety
The Pedestrian and Bicycle Information Center (PBIC) is a national clearinghouse for information about health and safety, engineering, advocacy, education, enforcement, access, and mobility for pedestrians (including transit users) and bicyclists.
Adventure Cycling Association (nonprofit) is the premier bicycle travel organization in North America. They organize tours, provide cycling maps and other trip-planning resources, and work on bicycle advocacy projects.