The Great Plains Bicycling Club is Lincoln, Nebraska's recreational bicycling club. We organize rides in and around Lincoln, promote cycling and bicycle safety, and much more. We welcome all recreational riders to join us on our rides and in our other activities.
We want this to be a website that people in Lincoln and Nebraska can rely upon for information about recreational cycling. We want to know of any Nebraska-area rides that aren't in our listings. If you are aware of a recreational ride that is not listed, please contact the webmaster and provide a description and other details.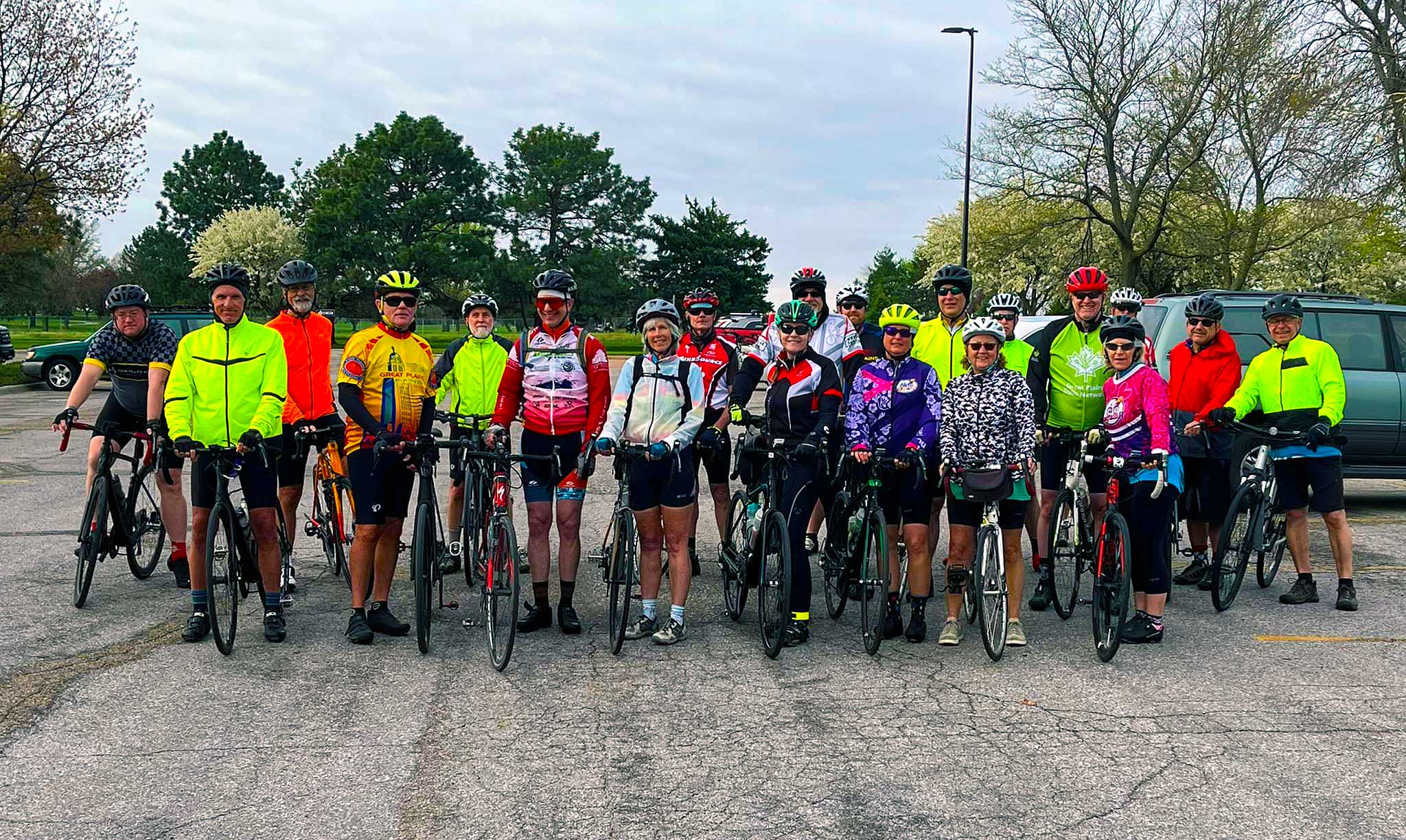 GPBC Annual Meeting & Potluck, Sunday Nov. 12th, 12:30 pm at Pioneers Park Nature Center
Join fellow club members for our annual meeting and potluck lunch at Pioneers Park Nature Center, 3201 South Coddington Road. The club will provide drinks (no alcohol allowed.) Please bring a main dish, side dish, or dessert to share. $5 charge to assist with the venue rental. Bring ideas for club rides and our public rides! Vote for the club board! Volunteer to join the board! (Meetings are once a month Jan-Sep.) Please RSVP by Thursday Nov. 9 to emmgpbike@gmail.com.