The Great Plains Bicycling Club is Lincoln, Nebraska's recreational bicycling club. We organize rides in and around Lincoln, promote cycling and bicycle safety, and much more. We welcome all recreational riders to join us on our rides and in our other activities.
We want this to be a website that people in Lincoln and Nebraska can rely upon for information about recreational cycling. We want to know of any Nebraska-area rides that aren't in our listings. If you are aware of a recreational ride that is not listed, please contact the webmaster and provide a description and other details.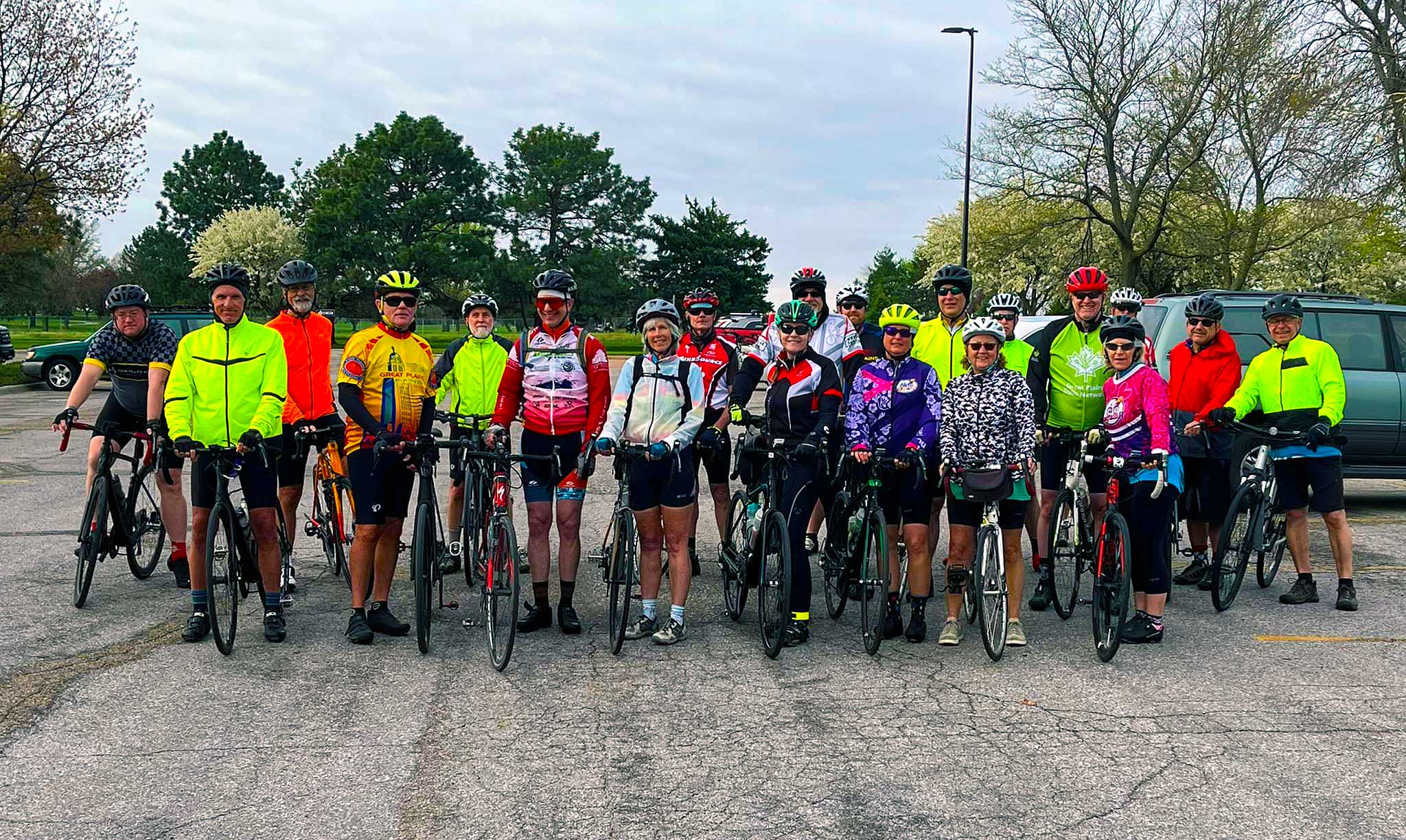 Metric Road Loop, Saturday Sep. 30th
Join club members and guests from Colorado for a metric century (roughly) road ride. Meet at the MoPac trailhead on 84th Street at 8:00 am Saturday. The route will be the 84th Street sidepath south to Nebraska Parkway/Hwy 2, then east on Hwy 2 to Syracuse (with lunch there maybe). Then Hwy 50 north to U.S. 34, then 34 back to the trailhead. All highway segments have shoulders. Leader EM Matteson 402-310-8394, emmgpbike@gmail.com.
The 2023 Heatstroke 100 ride a great success!
Riders at the 2023 Heatstroke 100 had a great day for cycling, with pleasant temperatures and little wind. We apologize for the mixup at the gate of the SAC museum, but we improvised and got folks parked and on their way. Our thanks to the many volunteers who made this event possible!