Kool-Aid Classic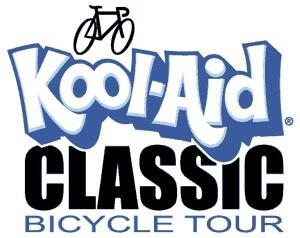 Now in its 22nd year, the Kool-Aid Classic Bicycle Tour navigates the scenic country roads surrounding the birthplace of Kool-Aid. Paved road options include distances of 20, 40 and 65 miles. All paved options include fully supported rest stops and roving support.
We also offer a 50 mile gravel option over rolling hills and minimum maintenance roads. The gravel option includes two rest stops, but no roving support.
Entries processed prior to August 4, 2023 at 11:59 pm include a t-shirt. Entries after that date/time (including on the day of the event) do not include a t-shirt.
Check-In Details: Saturday morning (8/12/23) from 7:00-7:45 am at the Highland Park shelter (behind the Hastings Museum at 14th & Burlington). Everyone must check-in to pick up their rider packet and the t-shirt provided to participants who registered on or prior to August 4, 2023.
Start Time: Saturday morning (8/12/23) at 8:00 am from the parking lot behind the Hastings Museum. This will be preceded by a short rider meeting with general announcements and a safety briefing.
More information on the ride's Facebook page